Cauliflower with Tarator Sauce
Cauliflower with Tarator Sauce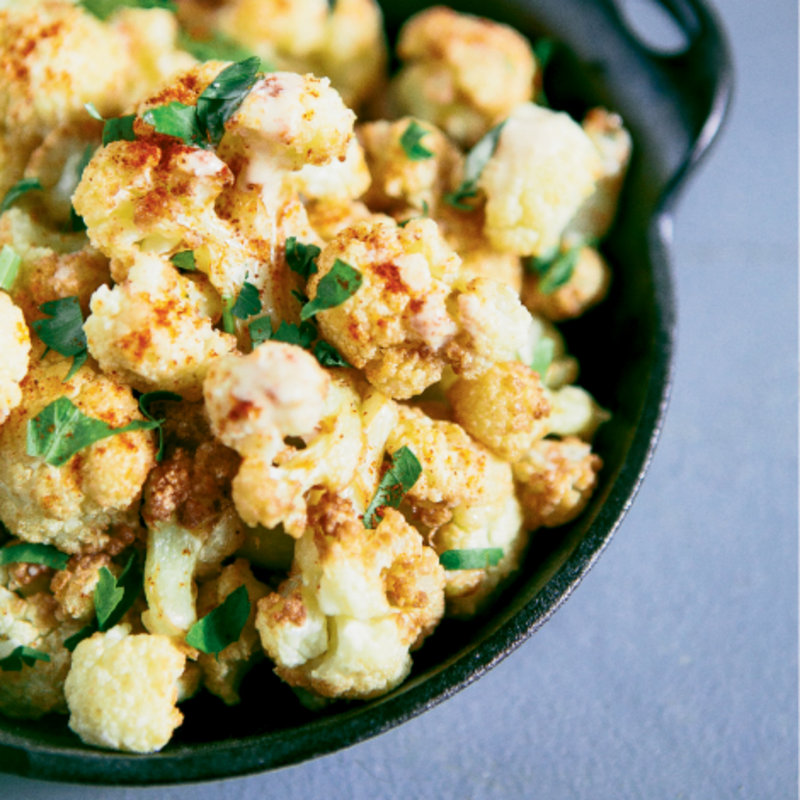 DESCRIPTION:
For a pretty presentation, remove the leaves of a head and trim stem. Bake entire head at 425°F for 20 to 30 minutes. Remove and brush with garlic aioli. To serve, cut like a cake into four wedges. The tarator dressing is also great on fish, french fries, and other veggies.
INGREDIENTS:
Canola oil (or any light oil, such as safflower or grape seed oil) 1 head cauliflower, cut into florets 1/2 cup garlic cloves 1 Tbs. salt 1½ cups Vegenaise (or mayonnaise)   Tarator (Yields approx. 2 cups) 1 cup tahini 1 cup water 1/2 to 1 cup lemon juice, to taste 1 tsp. salt, or to taste 4 to 5 garlic cloves, to taste, mashed into paste  
DIRECTIONS:
Heat oil to 325°F. Fry cauliflower for about two minutes, making sure the cauliflower doesn't become mushy or drenched in oil. Place in a bowl. In a food processor, combine garlic and salt until they form a paste. Put in a bowl and blend with Vegenaise. Toss cauliflower in vegan garlic aioli. Drizzle with tarator and serve warm. Tarator Place tahini in a mixing bowl, alternate stirring in the water and lemon juice until it becomes a smooth paste. Stir in salt and garlic.