Vidalia Onion Pie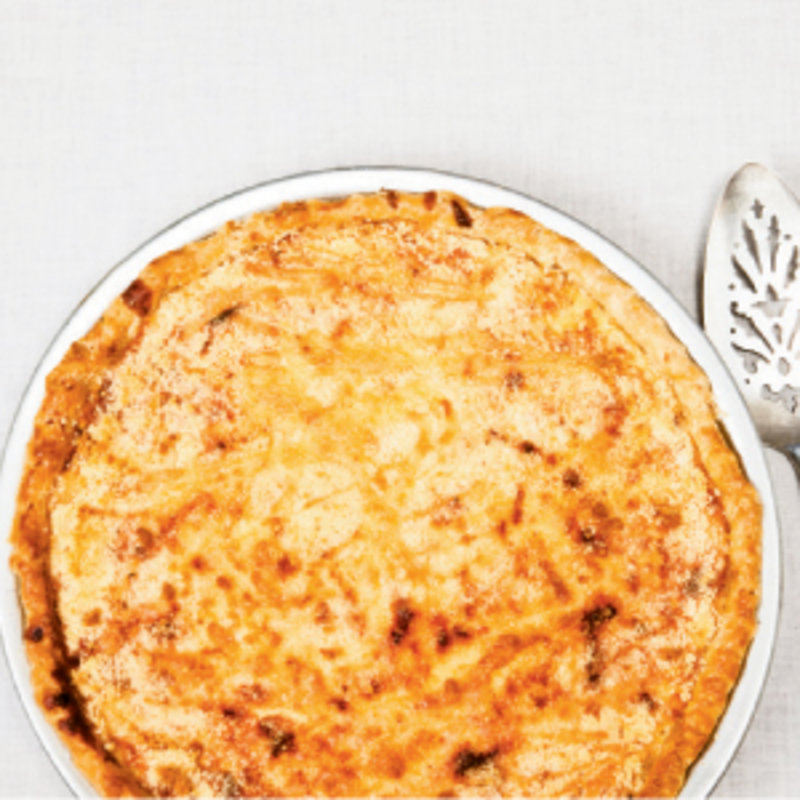 DESCRIPTION:
Courtesy of Balsam Mountain Inn
INGREDIENTS:
1 pie crust 1/2 cup butter 2 lbs. Vidalia onions, thinly sliced 1 cup sour cream 3 large eggs, beaten 3 Tbs. unbleached flour 1/2 cup Parmesan cheese 1/4 cup heavy cream 1/4 tsp. kosher salt 1/2 tsp. white pepper
DIRECTIONS:
Preheat oven to 450°F. Spray a 10-inch tart pan with nonstick coating (optional, depending on how buttery the crust is). Press pie crust into pan. Brush crust with egg wash. Refrigerate until filling is ready. In a sauce pan, melt butter over medium heat. Add onions and sauté until clear. Remove from heat and allow to cool slightly. In a bowl, combine sour cream, eggs, flour, half of the Parmesan, and cream. Add onions, mix, and season with salt and pepper. Pour into pie crust. Top with remaining Parmesan. Bake for 15 minutes, then reduce oven temperature to 325°F and continue to bake for 20 minutes until set. Serve warm or cool with a spring salad.