How Sweet It Is
How Sweet It Is:
Spread the love with Baxley's Chocolates' ganache truffles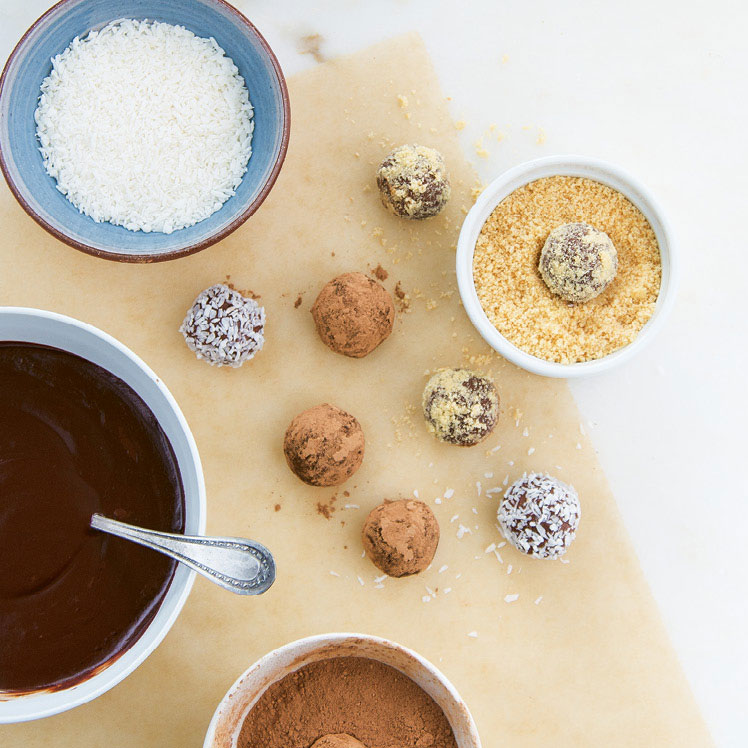 Peanut butter meltaways, fruit and walnut sugarplums, malted milk balls—the small-batch creations Steve Baxley and his daughter, Lauren, dole out at Baxley's Chocolates in Sylva, which opened in October, are the stuff of sweet dreams. Steve and his father, who was a food scientist, long enjoyed making chocolates for family and friends around the holidays, and in more recent years, Steve shared the tradition with his daughter. So as Steve neared retirement and Lauren graduated from Western Carolina University, they hatched a plan to realize a family dream and open the chocolate shop.
Baxley's makes its candies using an American style of additive-free couverture chocolate, meaning it's made with over 32 percent cocoa butter and more than 50 percent cocoa solids. For a fun DIY Valentine's project, the Baxleys offer a recipe for creamy ganache truffles using easy-to-get Lindt Excellence bars as an alternative to the high quality chocolate they use. He notes that maintaining a consistent temperature when heating the chocolate is key. Mix and match the flavorings and coatings to create your own box of assorted confections.    
Baxley's chocolates
628 W. Main St., Sylva
(828) 631-3379
For more info or to order online, see www.baxleyschocolates.com.                       ...